When we remember those who have died in war, it's surely appropriate to remember the animals caught up in conflict.
Without the horses, ponies and mules who were part of British forces in the 1914-18 war, history might have played out in a different way. They became a vital part of cavalry warfare, from ridden horses to Dales ponies and mules used as pack animals.
These animals prompted long-lasting initiatives that continue to help today's equines – and sometimes, their owners. This month marks 100 years since the end of WW1 and the conclusion of Brooke's Every Horse Remembered campaign, launched in November 2017 "to highlight the heroic struggle of working horses, donkeys and mules of the past and present, and help build better lives for future generations."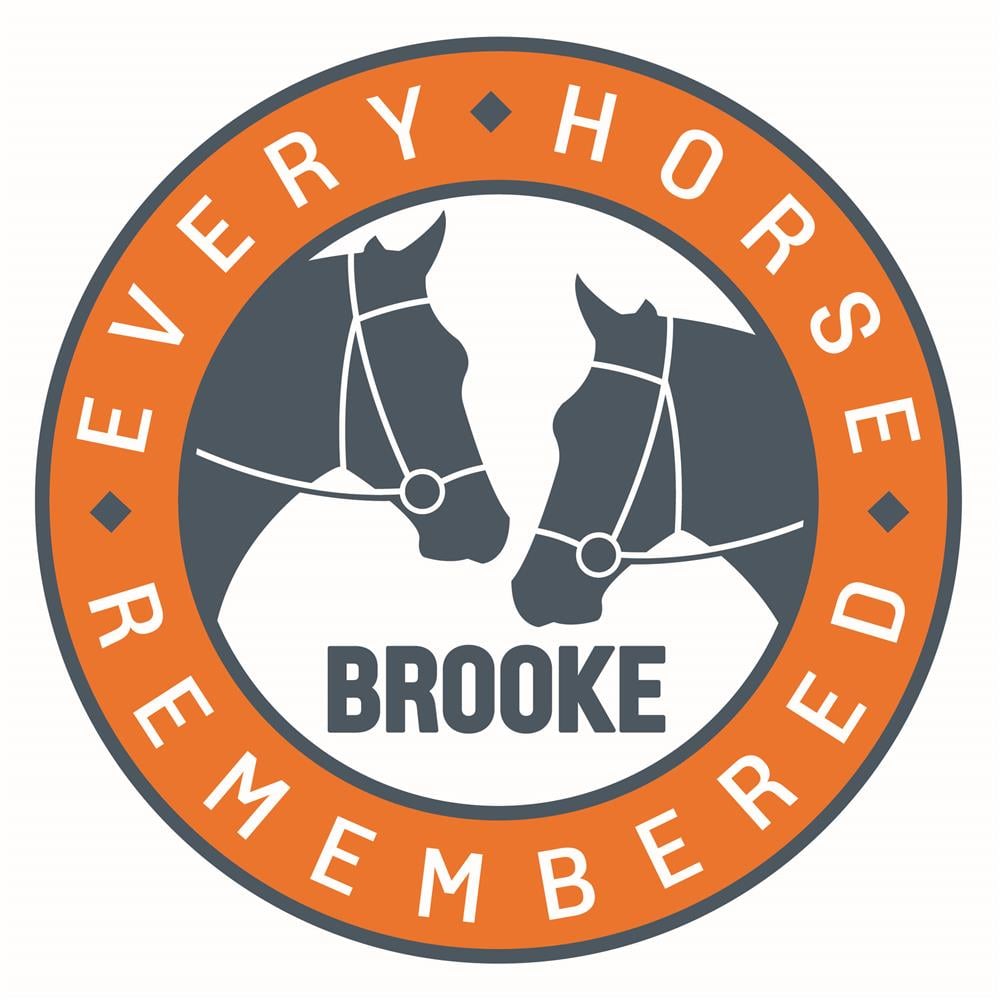 Image credit: Brooke
While we're remembering the men – and boys – who didn't come home, or returned with permanent mental and physical scars, let's also remember the way so many soldiers cared for their horses. There are many moving stories, including that of George Turner, who risked his life to ensure his horse was not left to die a slow, painful death.
And although she was not, of course, directly involved in war, let's remember Dorothy Brooke. In 1930, she went to Egypt determined to find the surviving ex-warhorses of the British, Australian and American forces. These horses were sold into a life of hard labour in Cairo when conflict ended.
Within three years, thanks to public donations, Dorothy Brooke had bought 5,000 ex-warhorses. Most were old, exhausted and could only be given a merciful release, but she later founded the Old War Horse Memorial Hospital in Cairo, giving free veterinary care for the city's working horses and donkeys. The Brooke Hospital for Animals was born.
In 1912, when it was called Our Dumb Friends League (ODFL), the charity now called Blue Cross provided vital veterinary care to animals during the Balkan War. It launched the Blue Cross Fund, named after the flags displaying blue crosses that flew above animal hospitals and ambulances to distinguish help for animal casualties from The Red Cross, which provided aid to wounded soldiers.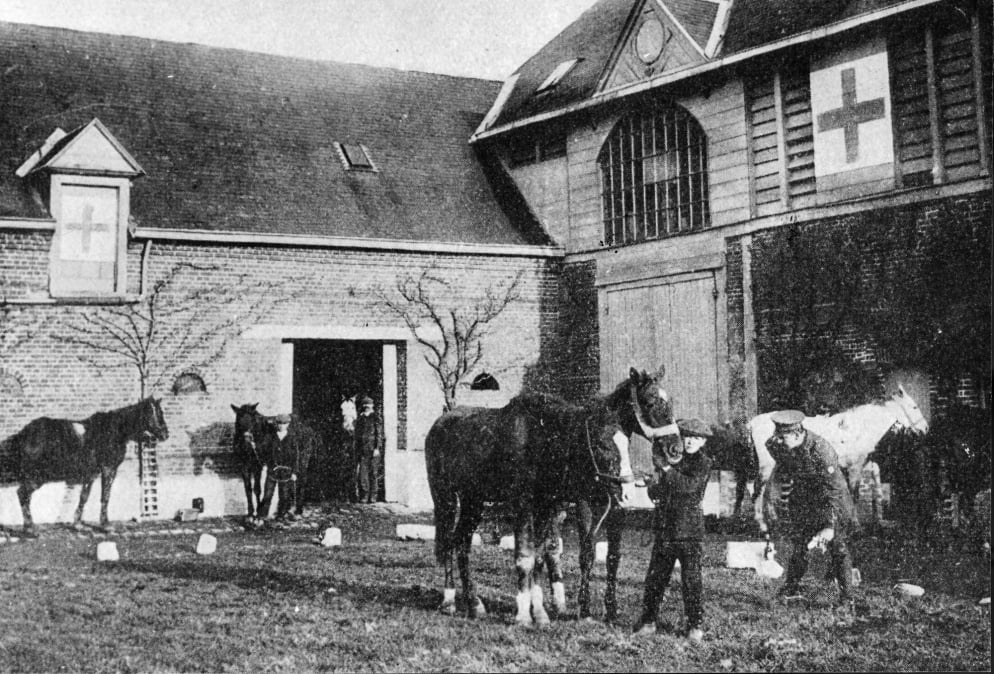 Image credit: Blue Cross
As the war played out, ODFL realised that while the British Army was relatively well-equipped with sufficient knowledge and supplies to help its horses, its European allies weren't. Following the inarguable principle that animals have no nationality, it also helped animals with the French and Italian armies and veterinary supplies were sent to the US Veterinary Corps.
Today, Blue Cross and the charity now known simply as Brooke continue their work to help animals. Brooke's work, like that of World Horse Welfare, extends worldwide and by helping people look after their horses better, it improves the lives of humans and animals.
The poppy has always been the symbol of remembrance, because when the conflict was over, it was one of the first plants to grow on the battlefields. Some like to adopt a purple poppy in special significance for animals lost through war; others count them in with the traditional red poppy. Either way, we should remember them all.  
If you have a question about any of our supplements, or a query about your horse's diet, we'd love to help, just use our 'chat' service where you can speak live to a Nutritional Advisor during office hours or leave us a message.