Not only do we provide the highest quality products and five-star service, we also endeavour to give you the best possible prices…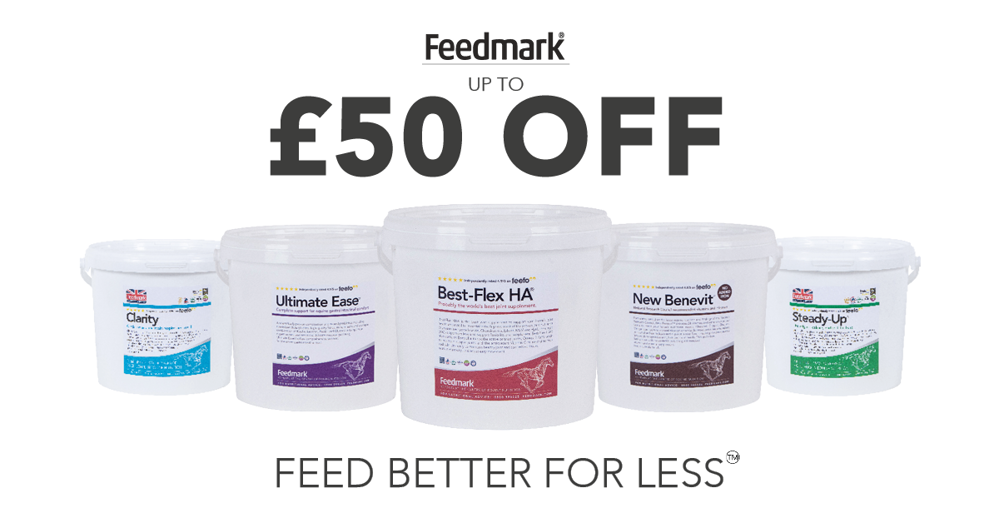 Summer has officially arrived and we're here to support you and your horse with whatever you have planned! You can save up to £50 on our extensive range of scientifically proven supplements.
Just add your favourite product, including Bespoke All-In-One™ one-off formulations to your basket and apply the appropriate code:
£10 OFF orders over £49 with code 𝗦𝗨𝗠𝗠𝗘𝗥𝟭𝟬
£30 OFF orders over £99 with code 𝗦𝗨𝗠𝗠𝗘𝗥𝟯𝟬
£50 OFF orders over £149 with code 𝗦𝗨𝗠𝗠𝗘𝗥𝟱𝟬
Terms and conditions: Excludes subscription Bespoke All-In-One™. Codes cannot be used with any other offer or discount.
Minimum spend required, just apply code SUMMER10, SUMMER30 or SUMMER50 to your basket at the checkout.
KEEP IN TOUCH
Please don't hesitate to get in touch if you have any questions, we would love to hear from you! You can email [email protected], use live chat at the bottom of your screen, or call our freephone advice line on 0800 585525 (8.30am - 5pm on weekdays)
Our offers change on a regular basis, to stay in the loop, make sure you are signed up to our non-intrusive email service - check HERE.