SERIOUS ABOUT SCIENCE
Our Science and Nutrition team are available Monday - Friday 8:30am - 5pm to help with your horse's diet. You can tap the chat button below, call freephone 0800 585525, email : [email protected], read our FAQs  and try searching our knowledge base.
To our knowledge, Feedmark are the only professional equine nutrition company to be able to trial products on a controlled long-term basis and monitor results. We have over 35 horses of different breeds and ages kept at our own facilities under the care of our Equine Director Mrs. Rebecca Townsend BSc. (Hons) MCSP. and her team. Rebecca is a lifelong equine enthusiast with multi-disciplinary experience and as a qualified physiotherapist she is a Member of the Chartered Society of Physiotherapists.
44 YEARS OF RESEARCH
All of our products are professional - you can buy and feed with total confidence, like thousands of Feedmark customers around the world!
 Founded in 1979, Feedmark has remained in the same ownership as a company of competent and experienced people who specialise in equine care and nutrition.
Our innovative approach has ensured a continued position at the forefront of equine science – we have led the way in improving the health and well-being of millions of horses and ponies worldwide. Now, four decades on, we continue to invest heavily in research and development and Feedmark Nutritionists are always testing new ideas as well as improvements to existing formulations.
Feedmark prides itself on providing high quality products that work but we also take our responsibility to our customers and the planet very seriously, so we choose where possible to provide sustainable solutions to packaging and other resource selection.
OUR VALUES
KNOWLEDGE – Nothing beats experience, and our knowledge base is second to none! We have many horses under our care and a great wealth of expertise between our skilled and highly educated team. There isn't much we haven't seen, please get in touch if you have any questions.
AUTHORITY - Over the last 40 years we have trained many of the industry's leading nutritionists some of whom continue to work in equine nutrition with some very impressive titles. Of course, we kept the best!
INNOVATION – We are at the forefront of the latest equine science. Many of the now standard nutraceuticals found in feed rooms started with us, and we continue to push the boundaries with yet more exciting new products launching every year. Our unique CPI policy (Continuous Product Improvement) ensures we are constantly updating our formulations to provide the best beneficial ingredients at the optimum levels based on our experience, research, and trials.
QUALITY – Our first quality assurance scheme was BS5750 this was followed by the International Standard 9001. We were the first equine nutrition company to become UFAS and BETA NOPS accredited. We have also won endless awards over the last four decades, but our biggest mantra is we only sell products that work using ingredients from trusted sources with complete traceability.
VALUE – Feedmark has an unrivalled ability to provide amazing value without compromising quality or service with customers enjoying special offers, discounts, free products and much more - we promise you cannot buy better.
SERVICE – Customers always come first here at Feedmark. Free advice available five days a week, free delivery, and a no quibble money back guarantee are all provided as standard. Don't just take our word for it, please look at our service reviews, independently rated via Feefo.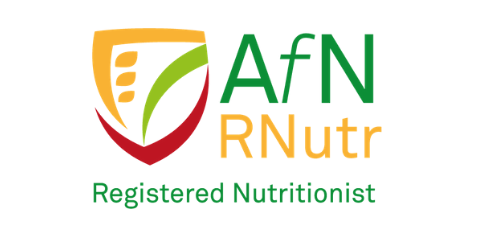 Our Head of Science and Nutrition is a Registered Nutritionist with the Association for Nutrition, the independent regulator for Registered Nutritionists, whose role is to protect and benefit the public.

Highly regarded by the scientific community, Feedmark nutritionists are members of the Nutrition Society - one of the largest learned societies for nutrition in the world. It was established in 1941 and is dedicated to delivering its mission of advancing the scientific study of nutrition and its application to the maintenance of human and animal health.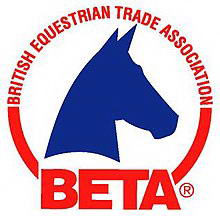 We are also members of the British Equestrian Trade Association and have been for many, many years. In fact BETA was formed in the same year as Feedmark and we have been working together ever since.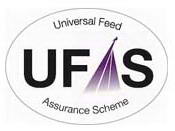 UFAS is based on HACCP principles, a system originally pioneered by space agency NASA, but now forming the bedrock of EU Food and Feed legislation. The scheme is audited and certified by an independent certification body, in accordance with the internationally recognised standard EN45011 (also known as ISO Guide 65). This means that the certification body is itself independently assessed every year to ensure that the standard is implemented and administered consistently and fairly. Partly as a result of this independence of inspection, local authorities now include participation in UFAS in their risk assessments of feed businesses.