What will Santa bring your horse this year? The Feedmark team has a few ideas – but we'd love to hear yours, too.
Do you buy your horse a Christmas gift? Silly question – of course you do, even if it's just a sack of carrots.
Actually, that's probably what your horse would choose for himself, if he had the chance. But as he will benefit from anything that makes your life a little easier, here's our guide to perfect presents.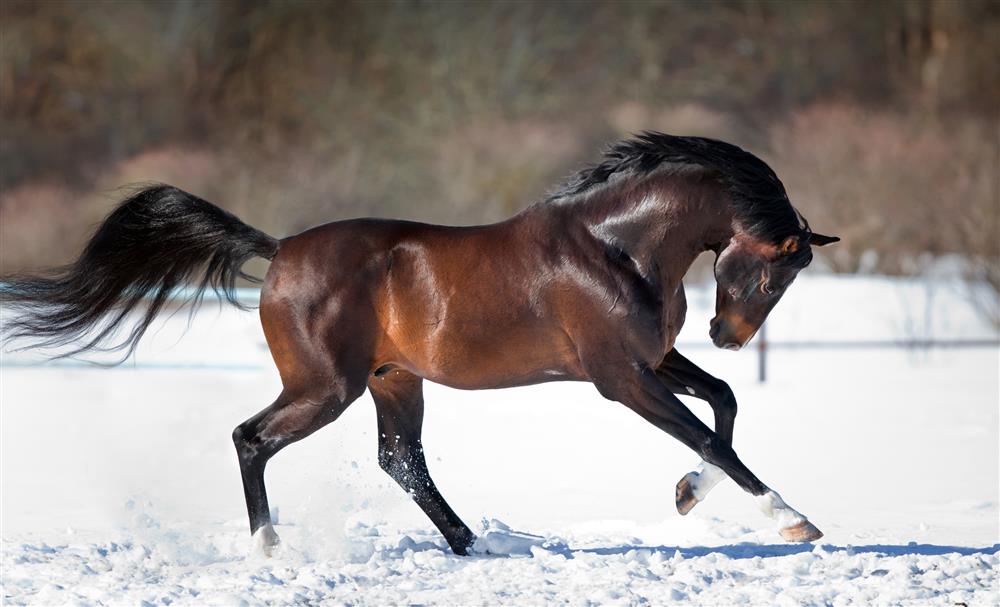 ONE: A place at a lecture demo with a trainer who is successful in your discipline, or renowned for solving common problems. Even if you have regular lessons, you'll pick up something new and come away inspired and more motivated. You may find that the demo trainer says exactly what your normal trainer has been saying, but expresses it in a different way so the penny drops. Both your horse (and probably your regular trainer) will thank you for this.
TWO: A session with an equine massage practitioner.  Most horses love a hands-on session with someone who knows what they're doing and you should pick up useful DIY tips. The proviso is, of course, that if you think your horse has a problem, you should start by consulting your vet.
THREE: An equine solarium. If you're already on a yard with such swish facilities, you can smile smugly and move on. If you struggle through cold, wind and rain like the rest of us, you can probably only dream. And be honest – wouldn't you be tempted to share it?
FOUR: A portable hot shower. If you don't have the luxury of a yard with hot water, a piece of kit that allows you to wash off your horse in warm water would be the perfect gift. Just don't be tempted to share this one, or you will get some very strange looks.
FIVE: A heated rug dryer. Yes, there's a definite theme going on here…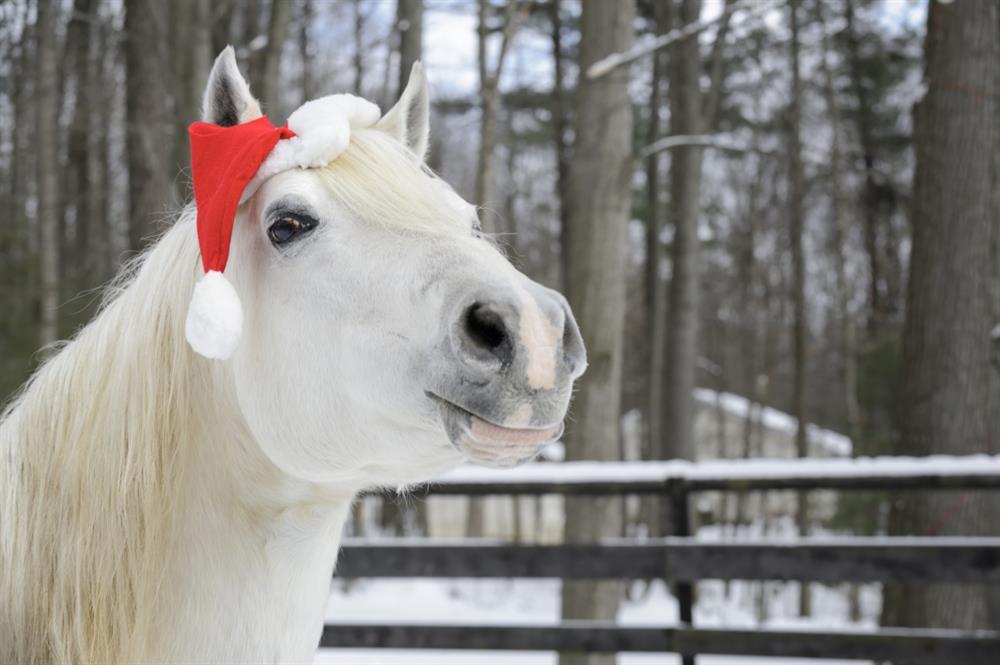 SIX: An equine MoT. It doesn't matter if he's a family friend, a top class competition animal, or both. When you see your horse every day, it's easy to miss tiny signs that something isn't quite right. Does he look as if he'd done the equine equivalent of eating too many mince pies, or are you taking for granted the fact that he works far better on one rein than on the other?
If so, get him a once-over from a trained eye. That might be your vet, or it might be a qualified practitioner who works with your vet's approval, or it might be a recommended nutritionist.
SEVEN: The promise of a proper, old-fashioned head to toe grooming and strapping session at least twice a week, providing he doesn't need to retain the grease in his coat because he lives out unrugged. If you can do it every day, that's fabulous.
Grooming and strapping a horse properly takes time and effort but offers so many benefits. Never mind the shine in the bottle, give him a shine from the elbow grease! It's much cheaper, and you'll both benefit from the hard work.
EIGHT: More variety in his work. If you're an event rider, you can look away now or look smug, because you probably give your horse different things to do. But if you only go around in circles because you can't or don't want to hack or jump, or only hack because you find schooling boring, be more inventive.
Work over poles on the ground can be interesting and beneficial for horse and rider. A balanced, adequately schooled horse is safer and more pleasant to hack. And if you never leave the confines of a school, even for a canter around the edge of a field, you must both be losing the will to live.
NINE: Ride different horses. This will either make you appreciate your own horse more or make you realise that you've got a lot to work on! It could also make you realise your own shortcomings as a rider.
TEN: Evaluate his management and diet. Are both applicable for the work he's doing now, not the lifestyle he led in summer? And, of course, check up on the latest offers and products from Feedmark, so you both benefit!