With the

 

extreme weather

 many of us have been experiencing

 recently

, 

a great deal of 

horses m

ay

 not 

have the luxury of 

being 

turn

ed 

out

 currently

.

 

K

eep

ing

 our 

equine friends 

entertained whilst stabled

 

can be a 

challeng

ing

 task

, 

so w

e sought help from leading stars in the Dressage and Eventing worlds... 

Here are some

 helpful

 tips and 

tricks from

 our

 talented

 

Feedmark

 Riders

,

 

to assist

 you

 

in

 

keeping 

your horse

 

calm and happy 

during

 prolonged periods

 

in the 

stable.

 

 
"Cut calories: cut the feed back to a very basic and simple diet. I just use a mash with Feedmark Benevit (a multivitamin and mineral supplement) for my horses that aren't in work.  

Keep their gut moving: provide ad-lib hay (ideally soaked). Don't restrict hay or you're opening a can of worms for problems such as ulcers. Soak the hay and always allow them to have access. 

Put up multiple haynets around the stable. 
Hang suitable toys around the stable to keep them entertained - I find dog toys are a lot cheaper than horse toys! 

Keep cleaning the soles of his feet, when he's stabled more he'll be more prone to thrush. 

Leave the radio on during the day for background noise. 

Make sure he has company where possible."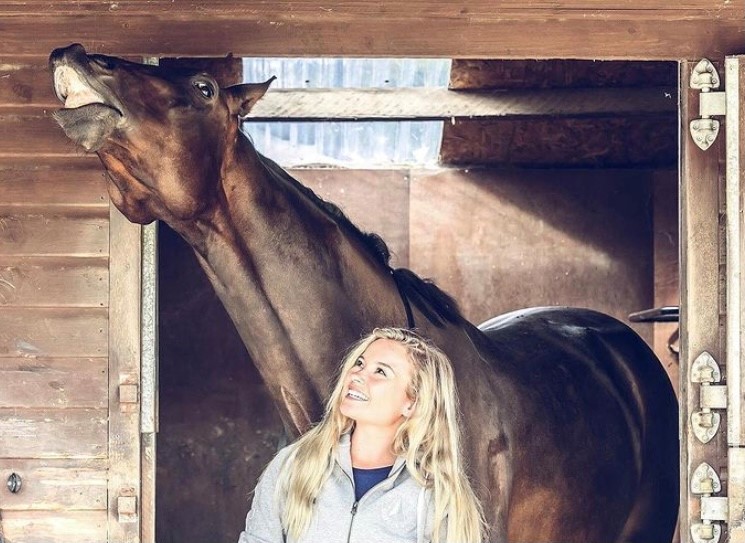 Image credit: Sophie Lefevre Photography
"Firstly, obviously try to limit box rest unless absolutely necessary as it's important that horses get to be horses - even in the winter. Hand walking (a good idea to invest in a Chifney bit if your horse can get a bit wild!) or hand grazing can get your horse out of stable, even just for a short time.  
If you really are confined to just the stable, then it can be useful to keep your horse stimulated with treat balls or Feedmark Fibre Blocks - these can just be a bit more interesting compared to general hay or haylage.  
Unfortunately, there's no magic wand. If you are still able to exercise, just make sure you are very disciplined about warming your horse up and cooling down properly after the session to ensure that you don't have any problems with tying up. It might also be worth getting in touch with a Nutritionist to make sure you are meeting your horse's dietary requirements/ not feeding too much!"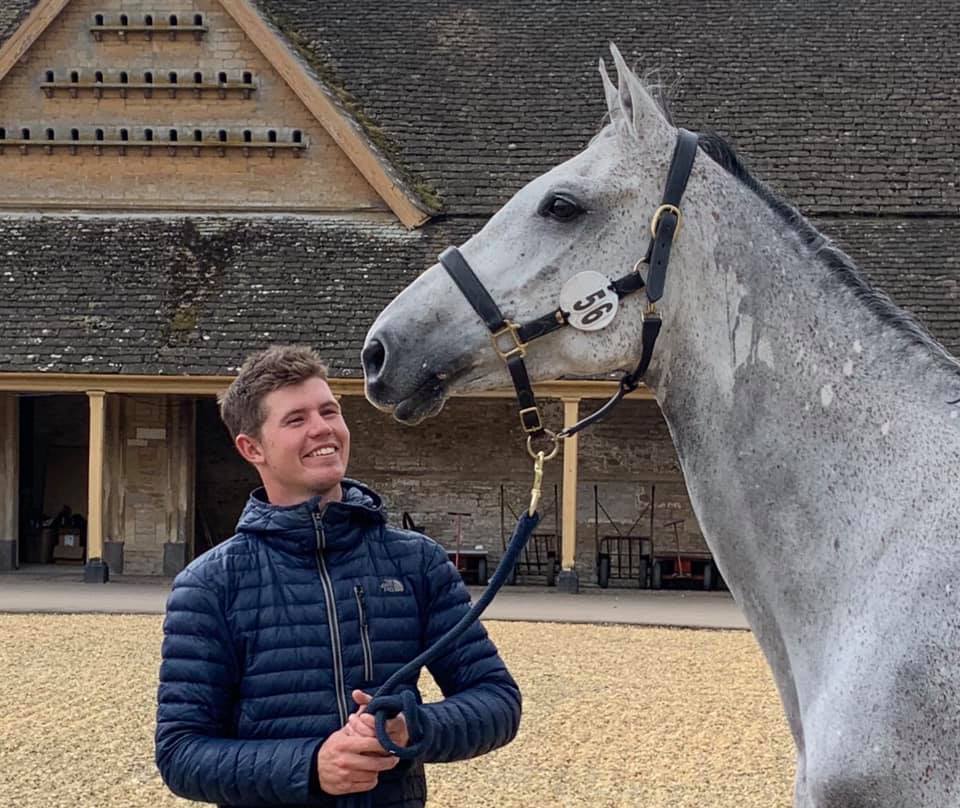 "Stable toys are brilliant, especially with our young stallions, helps them let off a bit of frustration without anyone being hurt! Hand grazing is a tricky one with the boys, so we tend to pick them grass instead, or feed dried grass as an alternative feed to keep them amused.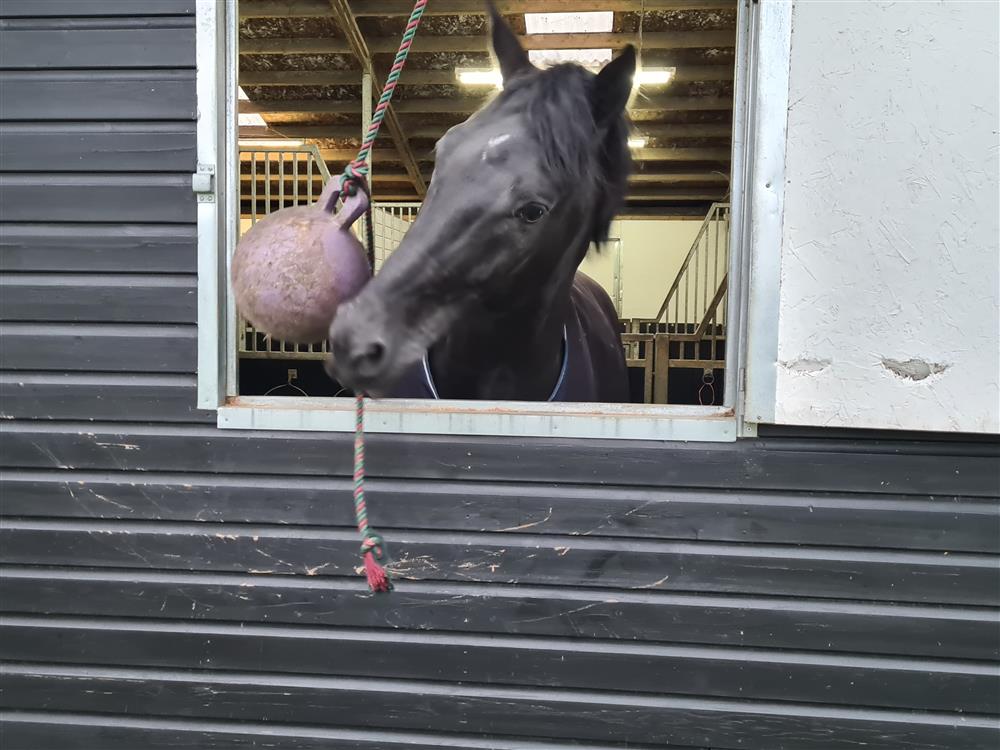 Company is key. Our barn is perfect as they get to interact with other horses and feel like part of the action, even when they are forced to rest. The windows are brilliant as they give them hours of gazing at the garden instead of looking at the 4 walls of their stable day in, day out."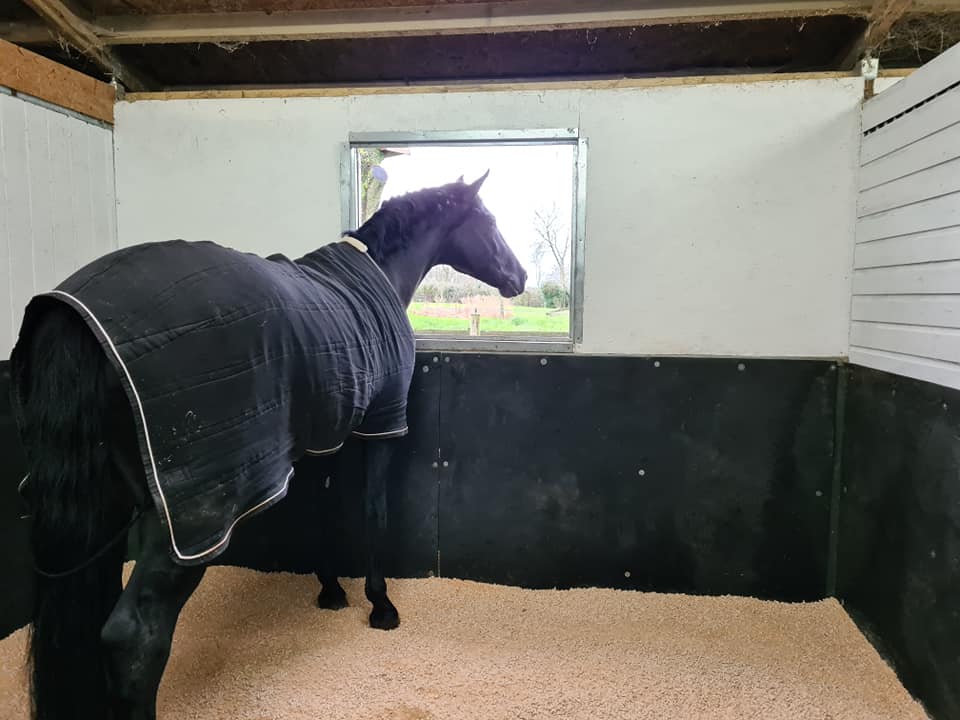 "All of our horses really like the Feedmark Salt Licks in their stables which encourages them to drink.  We give them a food dispenser ball with pony nuts or grass nuts or pieces of fruit in it which really helps keep them occupied and also a Feedmark Fibre Block or Grass Block in a small net. They would have adlib hay (if they are greedy - like KEC Joel - in a trickle feeding net) as they always do when they are in the stable and we would also hang vegetables around their stables.  
If they are allowed to have walks in hand, we would do this as much as possible to keep their circulation going and keep the edge off them. They would get hand grazed during this time if they are not too naughty (we name no names... KEC Joel!), this helps to keep their diet as normal as possible as our horses are turned out in the day during the winter and 24/7 in the summer. Because our horses are all out at least during the day, we would borrow a little companion pony from a friend to keep them company and stop them fretting. We also put circulation boots/wraps on and groom them daily to help with their circulation too."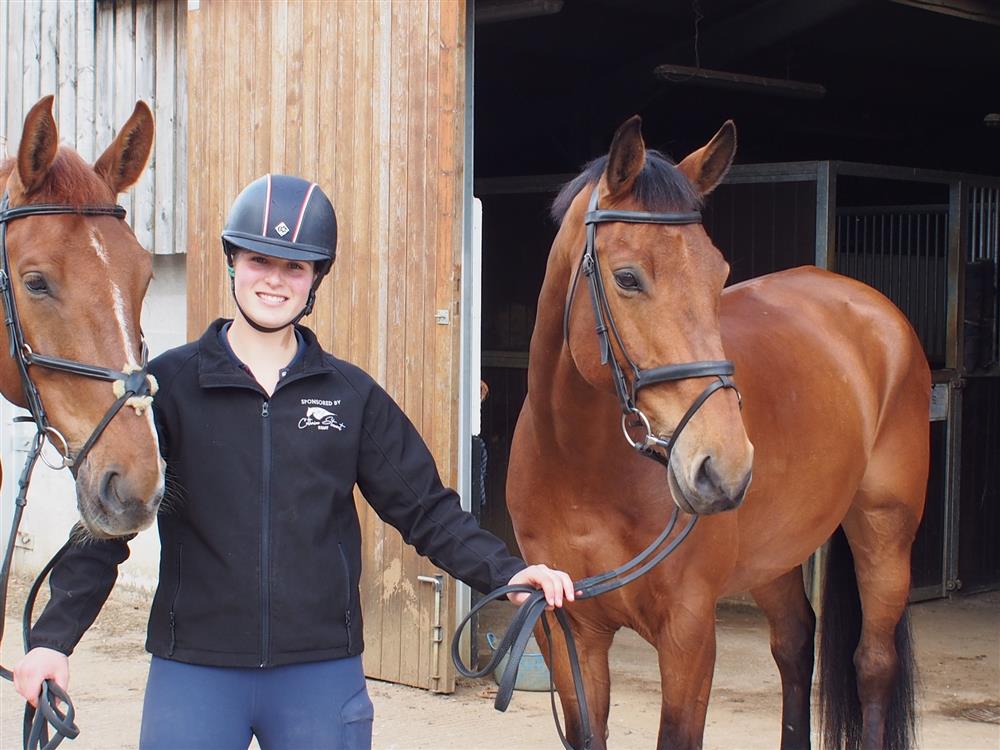 Olivia Oakeley

 (Dressage)

 
"I have one horse who needs regular entertainment despite not even being on box rest, but he has toys hanging from his window and door that he plays with. Also, lots of interaction is important as it keeps them from getting bored." 
To give your horse optimal nutritional support whilst stabled, try Box Rest™. This NEW supplement has been formulated to provide a comprehensive range of beneficial nutrients to support the change of diet and routine for your stabled horse. 
If you have any queries about your horse's diet, please contact our Nutritionists who are available seven days a week and would be 

delighted

 to help. Just call freephone 

0800 585525

 or email our 

Director of

 Science and

 Nutrition

, Dr Stephanie Wood BSc (Hons) 

RNutr

 

R.Anim.Tech

 - 

[email protected]

.