Who's the Boss?
Introducing our
3-year-old
, licensed
stallion No Limit or
'
Boss
'
to his
friends.
We imported Boss last December from Holland. He is by a stallion called Four Legends, out of a Jazz mare, so is quite hot and sensitive. He had been well handled and arrived in fantastic condition, looking more like a 5
-year-
old than a
3-year-old
!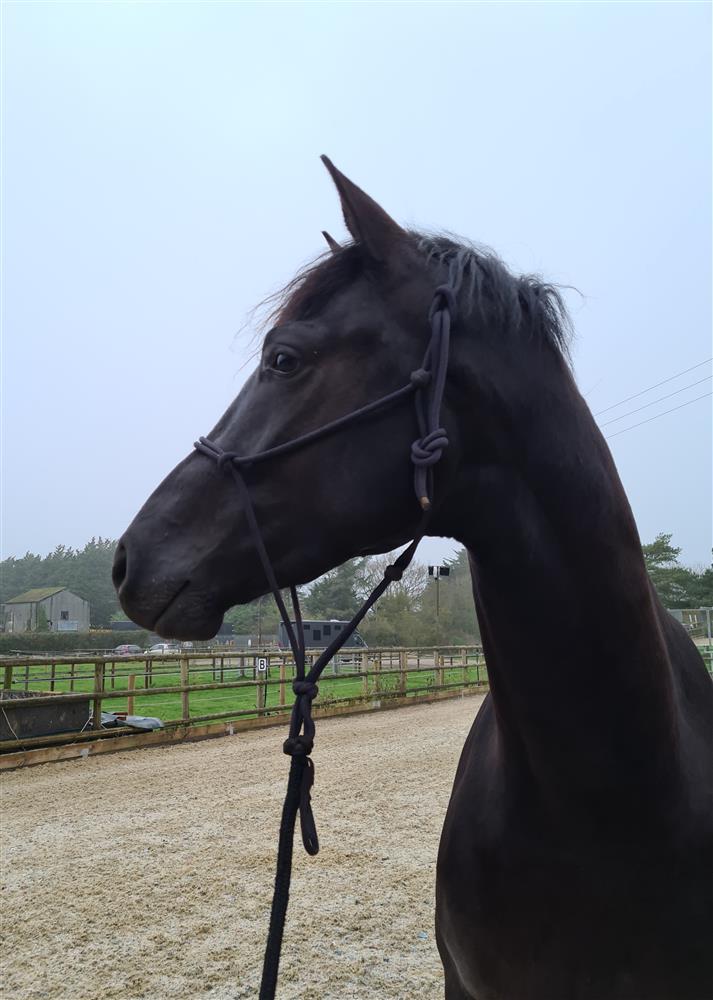 We spent the first month or two just playing with some groundwork and getting to know each other. He is very reactive, and I feel he really benefitted from our work in hand. It helped to build a bond between us, so he would trust me when we took the next step.
I love Tristan Tuckers TRT method and found this really helped us. 
I do not normally start the youngsters until late in their third year, but due to him being entire and exceptionally well developed for his age, I wanted to lightly back Boss this spring, before the hormones really kicked in.
Support from the inside out...
Boss loves his Bespoke
A
ll
-I
n
-O
ne
™
Feedmark
supplement
.
W
e added in
Feedmark's
calmer
, Steady-Up
®
,
for the first month
's supply when
he
arrived
and found it really helped him settle into his new routine
.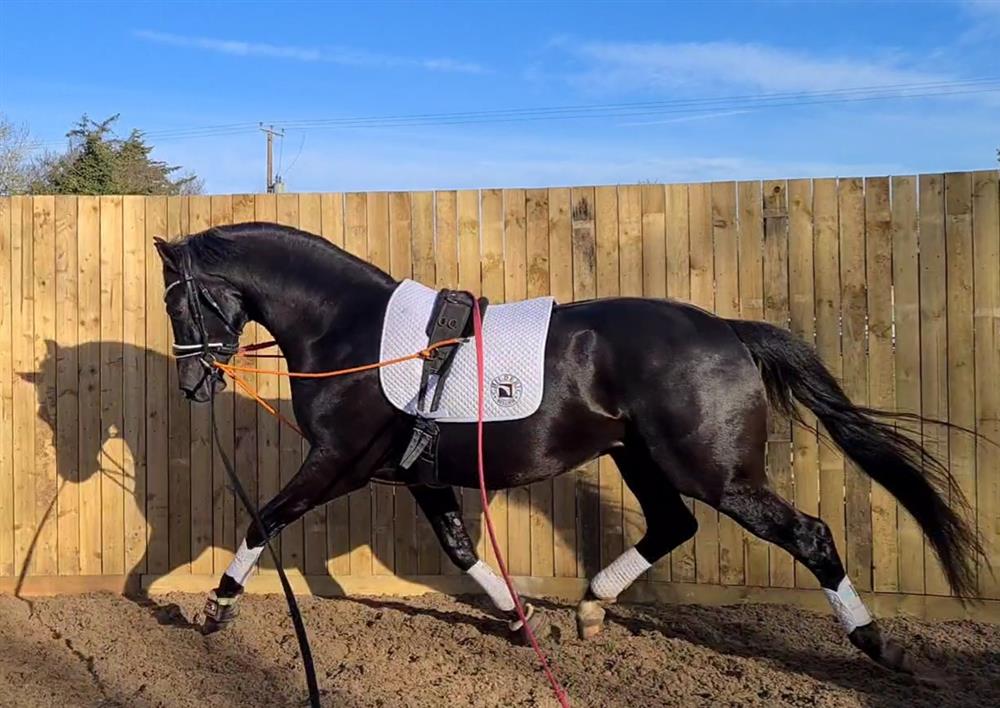 We started with some basic lunging, just getting him confident with a contact and a roller. He had been bitted and lunged in Holland so had a good start.
I do not tend to use side reins as feel they can give rather an inconsistent contact with the babies. Instead, I use a length of climbing rope, which you can attach in various positions to encourage a soft forward-thinking contact. 
Boss was naturally flexible to the left but tended to offer outside bend on the right rein. To help encourage inside flexion I attached the lunge line through the bit and to the roller, so I had some influence on the bend.
At the beginning we only did our lunge sessions twice a week, mixed up with some groundwork sessions in between. 
Boss is happily lunging in two reins and a roller in a super soft frame. Our next step was to introduce a saddle…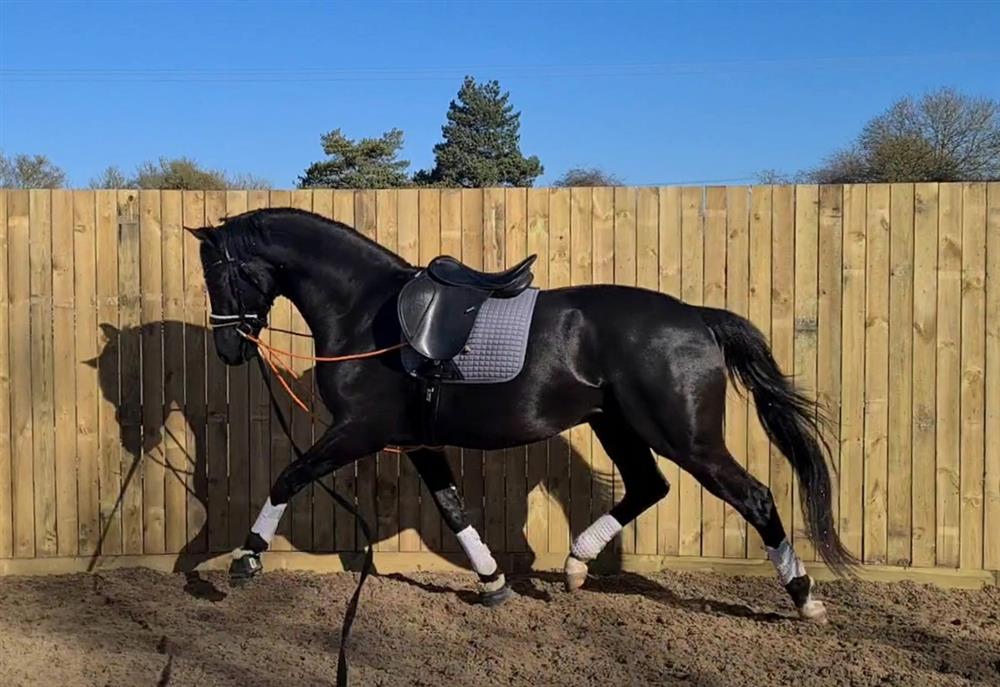 I use a simple lightweight Wintec GP for this and start in the stable where he is relaxed. He has already been lunging in a dressage saddle pad to get him used to having something bigger on his back, so the next step is fairly easy. Once saddled I leave him loose in his stable with his lunch and give him an hour to get a feel for it. 
The next day we do the same, but after 20 minutes mooching around his stable we go out for a little lunge. He had a couple of bucks but nothing too worrying and finished nice and relaxed.
We repeat this a few times over the next week, and I start adding some jumping up and down next to him after each lunge. He starts off quite reactive but soon gets to grips with me behaving like a kangaroo!
Boss has accepted the saddle, so we add stirrups - tied down to start with and then allow them to move and flap about. Again, we start a bit reactive but soon settle. The bouncing up and down now barely gets a reaction from him, so we finish the week with some easy groundwork in the big school.
A
fter spending February getting
B
oss used to the lunging and saddle
,
the next step was to start leaning over
him
.
As I mentioned, we began jumping around next to him after each lunge session, to desensitise him to the movement beside him, so the natural progression to a mounting block was not too much of an issue.
I tend to take them out on to the yard for this step as I find they need a little more outside stimulus to stop them getting bored. We started by getting Boss used to me standing on the block, and then going up and down a few times, before starting to lean over.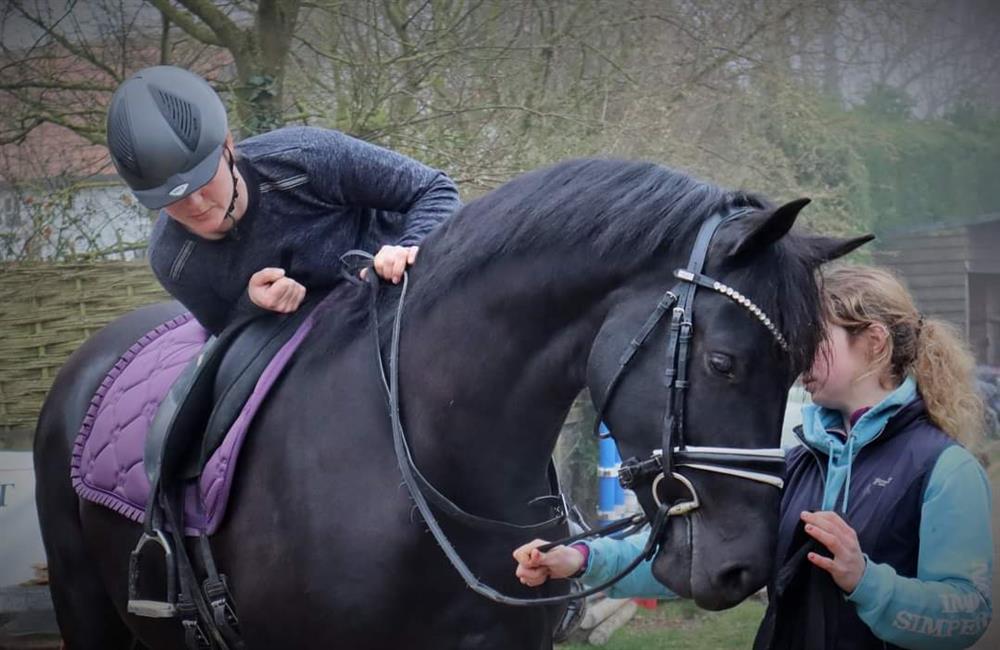 Once he is relaxed with that we move on to my foot in the stirrup and a little lean. He took this remarkably well and so we progressed to a few steps of walking whilst I lean over him. Over the next few sessions, I was then able to swing my leg over and have my first ever sit. We did not move and just let him take it all in, but I was so pleased with his reaction to everything so far. 
Boss then had a few days off as a reward for good behaviour and to let all of that sink in.
Riding...
Once Boss was happy with me sitting on and walking a few steps around the yard, we moved into the lunge pen. Being a stallion he is easily distracted by the other horses, and this area provided us with a quiet place to move on to the next step.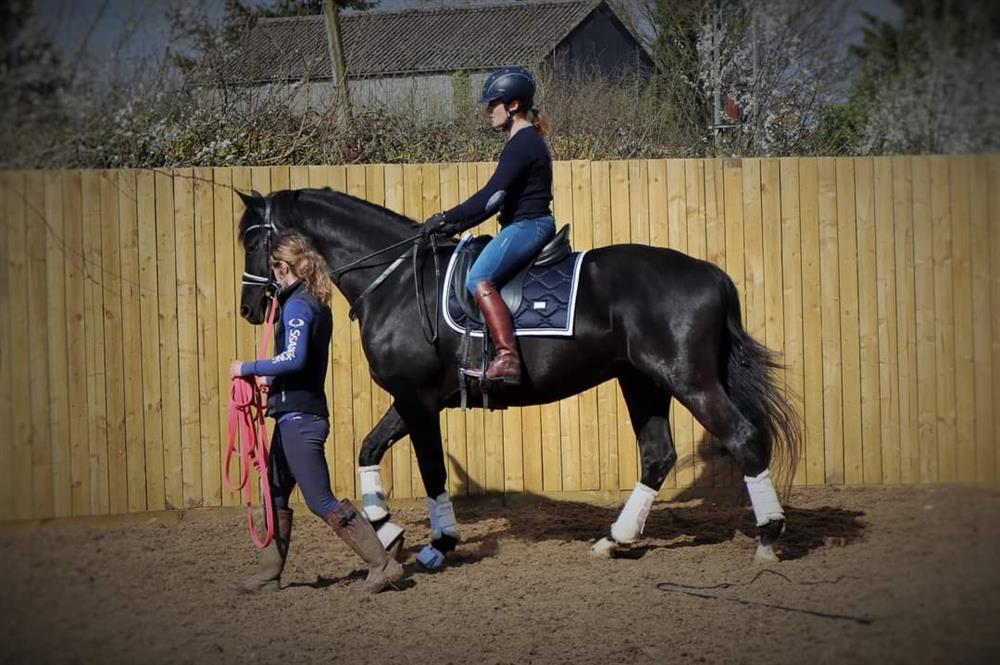 We repeated the leaning over and walking, followed by sitting astride and being led round, slowly progressing to walking out on the lunge.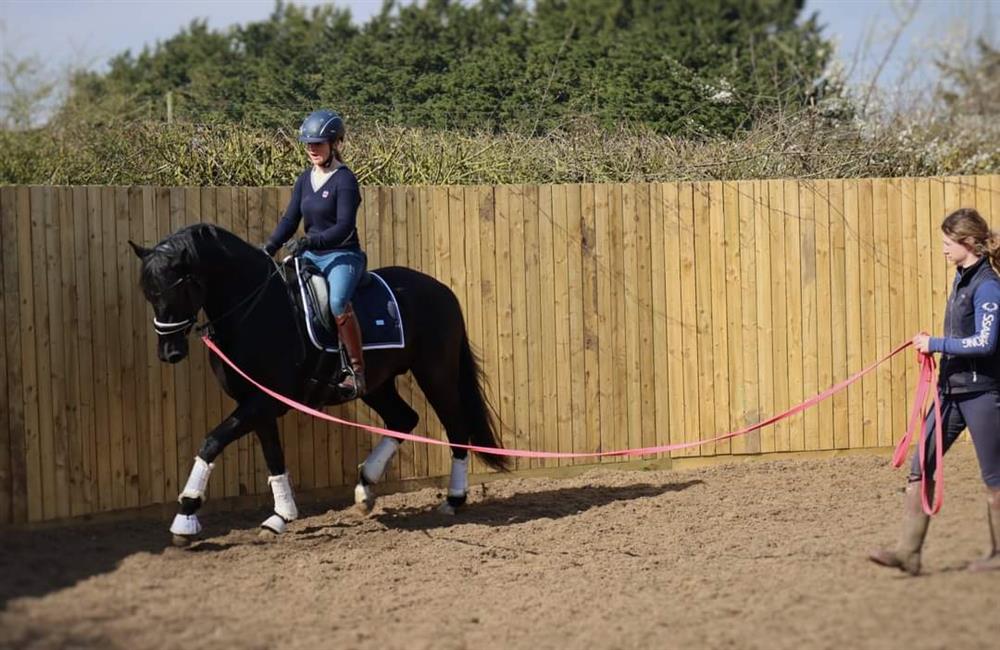 From here, we began a little burst of trot until he was confidently moving forward and happy with me just sitting there. After only a couple of sessions, we introduced legs and a contact. Thanks to plenty of ground work, it didn't take long for me to be off the lunge and steering him around the pen. Lots of changes of direction in walk and some transitions up to trot then back to walk with a little help from someone on the ground. We even managed a little canter! At this point I decided to stop and give him a holiday, as he really had done so well.
The plan is to give him a few weeks off and then introduce the hacking to minimise the arena work this year. So far, he has taken everything in his stride so I am very confident that hacking will be great for him.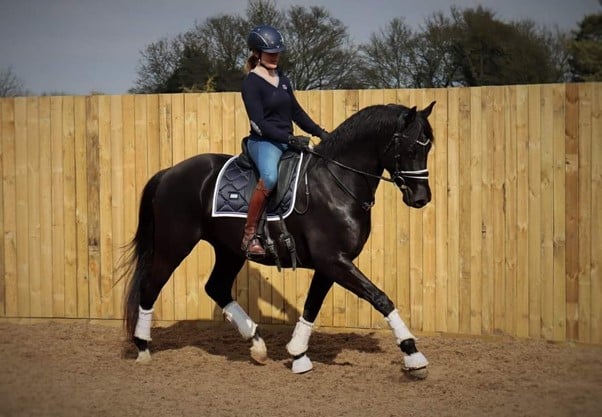 To keep up to date with Boss' progress, follow Elly Darling over on Facebook!