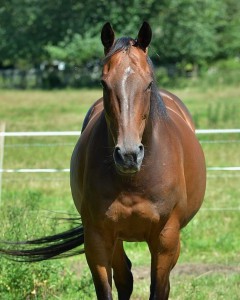 Peter Pan De Solzen is a 12-year-old Thoroughbred who stands at 15.2hh. This gelding has been owned for the last 6 years by Glynis Killington, and her daughter Laura. Laura told us: "Originally bred in France, Peter is an ex-hurdler and was trained by Ferdy Murphy. He is a very sensitive soul and has really taught me so much, including how to ride correctly. Peter has had a number of back issues due to his tension when being ridden. Through working together he is now past this, and I have learnt to ride him softly the way that he needs to be ridden." "I have competed him in cross-country and showjumping at places such as Burnham Market, Easton College, and Blackwater Farm. Recently I have been focusing on Dressage as I now have the 'bug' for it! Peter is amazing, I wish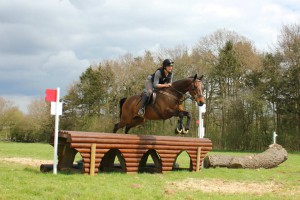 I had been more keen sooner. We came second at our first event last year, but I do plan to compete mostly in Dressage in the future. Every time that I ride Peter, I have to ice his back afterwards and also perform his carrot stretches. It has taken a lot of time and patience to get where we are now, and due to his many problems I will have him for life! Also, he likes to pull funny faces!"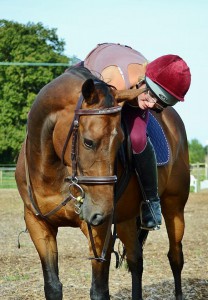 Glynis explains "I have been using Opti Muscle on Peter for the last year, to help to his back muscles relaxed. Since being on Opti Muscle, Peter's chiropractor now reports our boy to be as good as he has ever seen him. I tried taking him off of the supplement, to try another make, but he soon went badly down hill. I am not a great believer in supplements, however Peter struggled again after a month without Opti Muscle." A FREE 1kg Opti Muscle is on its way to Peter Pan for being our Horse of the Week. Each week, the Feedmark team select a horse of the week from reviews, letters and emails sent to them. If you would like your horse to feature, then please send your horse's details in to [email protected] or go online and write a review.