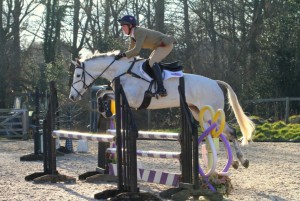 2015 is my second year of young riders and I hope to go one better than my first reserve spot from 2014 by being selected for the Europeans in Poland later in the year. I'm also hoping to qualify for the U25 National Championships which are held at Bramham Park at the beginning of June. With 13 horses in at the moment there was no time to rest and recover - rather time to get cracking to get ready for the season ahead! I've got 7 horses to compete this season at the moment but a couple of them will be for sale at some point in the near future. Livingstone, Deli Star Hero, Pioneer Silvie, Esprit, Funny Boy Fortuna and 2 new rides; Elstar and El Limit ( both 6 year olds ) - so there will be plenty to keep me busy! At the end of January I had my first world class training session which was a fantastic experience. We took Livingstone + Deli Star Hero and had lessons with Gill Watson, Angela Tucker and Nick Burton. It doesn't finish there though, we had video analysis saddle fitting sessions, physio and strength + conditioning just to name a few. It was a pretty packed schedule but I learnt lots.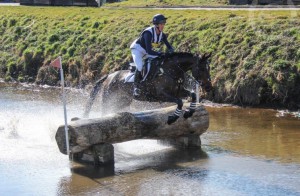 All the horses had their first outing to combined training at Felbridge after that. New girl Elstar was star pupil winning her class on a 20 dressage. She came over from Holland and is very green at the moment but hopefully will be one to watch in the future. All of them were pleased to be out and about - a little too much when one spooked and quickly span round, throwing me on the deck... A tad embarrassing to say the least!! First event of 2015, first fall of 2015 - it can only get better surely!? The beginning of February saw another trip to the Unicorn centre for our jumping world class training. All 3 horses ( Deli Star Hero, Pioneer Silvie and Elstar ) jumped really well and will have learnt lots from different exercises. As well as the training I had check-ups from the physio, strength and conditioning, nutritionist and doctor so it was certainly busy enough. The goals are set for the forthcoming season - fingers crossed all goes to plan and we meet those goals.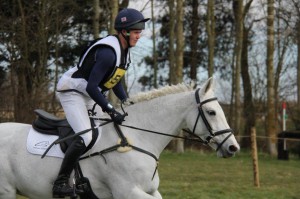 This was followed by another couple of trips back to Felbridge and a trip to Littleton Manor for a World Class training day with Gill Watson. She was really happy with how Deli Star Hero had improved in his neck carriage compared with the first training - obviously doing something right! The horses have all had their first gallops of the year and we went up to Aston Le Walls for their first cross county session on the all-weather arena. If you want to keep more up to date then you can follow my progress on social media; Twitter - @will_furlong  Facebook - Will Furlong Eventing ).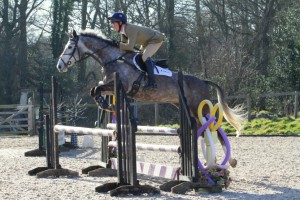 Both Pioneer Silvie and Deli Star Hero had great first runs at Isleham just in the ON. Pioneer Silvie jumped double clear on a 30 dressage, whilst Deli Star Hero just had one down after scoring 25 in the dressage. Both ran slowly cross country as it was only their first run and at this early point in the season confidence is the most important thing! Those 2 next run in the OIu21 at Aldon in a couple of weeks' time, then Munstead the week after with the younger horses.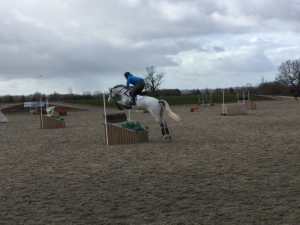 I'm delighted to be supported by Feedmark for the upcoming season. All the horses performed so well on their supplements last year I can't wait to get cracking for the rest of the season! If you aren't sure on something or need some help then don't hesitate to get in touch; their nutritional help is fantastic and there's a supplement for pretty much anything. Thanks to Feedmark, I know my horses are getting the support they need and subsequently will be able to perform to the best of their ability… Happy horses – Happy rider!