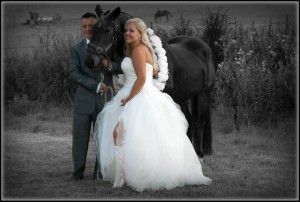 Copper was an important guest at Danielle's wedding, which took place in 2014.[/caption] Copper is a New Forest x Welsh Cob and he is rising 31-years-old. He stands at 15hh and has been ridden by Danielle Barnes since she was a young girl. Danielle says that Copper is of great sentimental value as he was owned by her late father, before he passed away 9 years ago. For the majority of the time, Danielle hacks out with Copper. She also takes him to showing shows where they compete in veteran classes, and the pair have been quite successful in these classes. Copper has many talents, as he did well competing in Dressage in his younger years and was also used for driving.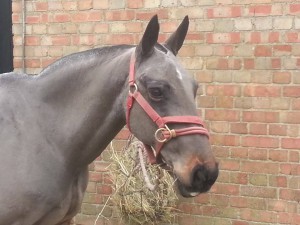 Danielle explains: "Copper has been on C-Plus for just over a year, and since I have been feeding it to him I have seen a huge improvement. He is fit, healthy and full of life. He has a lovely glossy coat, and a spring in his step which I haven't seen for years! Copper is now 30 going on 5! He hasn't been footy at all this summer and has stayed healthy all year. I am a very happy mum!"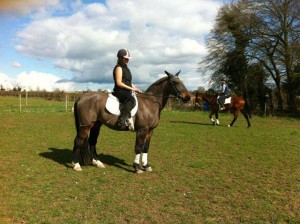 A FREE 3kg tub of C-Plus is on its way to Copper for being our Horse Of The Week! Each week, the Feedmark team select a horse of the week from reviews, letters and emails sent to them. If you would like your horse to feature, then please send your horse's details in to [email protected] or go online and write a review.